ART GALLERIES IN BRAZZAVILLE
17:27
Two years ago I wrote a solid article regarding my hometown Pointe-Noire, when I visited the
Republic of the Congo,
you can read it
here
. Last month I went to
Brazzaville (
the administrative/political capital) and I enjoyed seeing ART everywhere in the city.
So I thought to give you a list of ultimate places to contemplate and learn about Congolese Art in Brazzaville.
BRAZZA-ART GALLERY
Photos source: internet
Opened in September 2018, Brazza-Art Gallery has the mission to support and promote artists from Sub-Saharan Africa with a particular attention to the talents of both Congo to an audience of connoisseurs, and amateurs as well as to discover contemporary African creation at a wider assembly.
[213 rue de la Musique Tambourinée, Centre Ville (A côté de l'école de la Poste)]
For more info, visit their website
here
.
MUSEE DU BASSIN DU FLEUVE CONGO
The gallery is a space of creation and expression of Congolese's culture. Masks, statues, spears and knives, coins and fabrics (moving testimonies of cultures, beliefs and ancestral rites) alongside the masterpieces of the famous Poto-Poto School of Painting, the sketches, drawings and paintings of famous Congolese artists.
[84 Boulevard Sassou N'Guesso, building "les manguiers" (Mpila) inside Dépêches de Brazzaville]
More info
here
.
AN'CASE GALLERY
It is the place where amateurs and collectors of artworks come together to live their passion. A real mix of culture between Congolese artists from Brazzaville and Kinshasa. You will find different styles of artworks (abstract, figurative, collage). We also find the great classics of African art, namely Bantu masks or raffia fabrics.
[241 Avenue Charles de Gaulle, Plateau-ville]
ATELIER SAHM
Thank you @purecannelle for the discovery.
Ateliers SAHM is a cultural platform for visual arts and also open to literature, theater, cinema and music. This structure aims to promote creation in Congo. The focus is therefore on the training of young people. Young people, as the foundation of all nations.
[Case C326 OCH, La Glacière]
More info,
here
.
INSTITUT FRANCAIS DU CONGO
Known before as French cultural center, today the French Institute in Congo has changed its mission to focus on Art in Congo. They host concerts, movies projections, conferences, exhibitions, workshops for kids and adults.
More info,
here
.
POTO POTO PAINTING SCHOOL
The most famous place to see amazing paintings in the city. Located in the popular neighborhood of Poto Poto, the school exhibits and sell paintings but also offers painting lessons.
However, the place lacks maintenance, do not be afraid to walk till the small depot.
[105 rue Mayama, Moungalli]
p.s: Photos and Videos are not allowed.
KONONGO GALLERY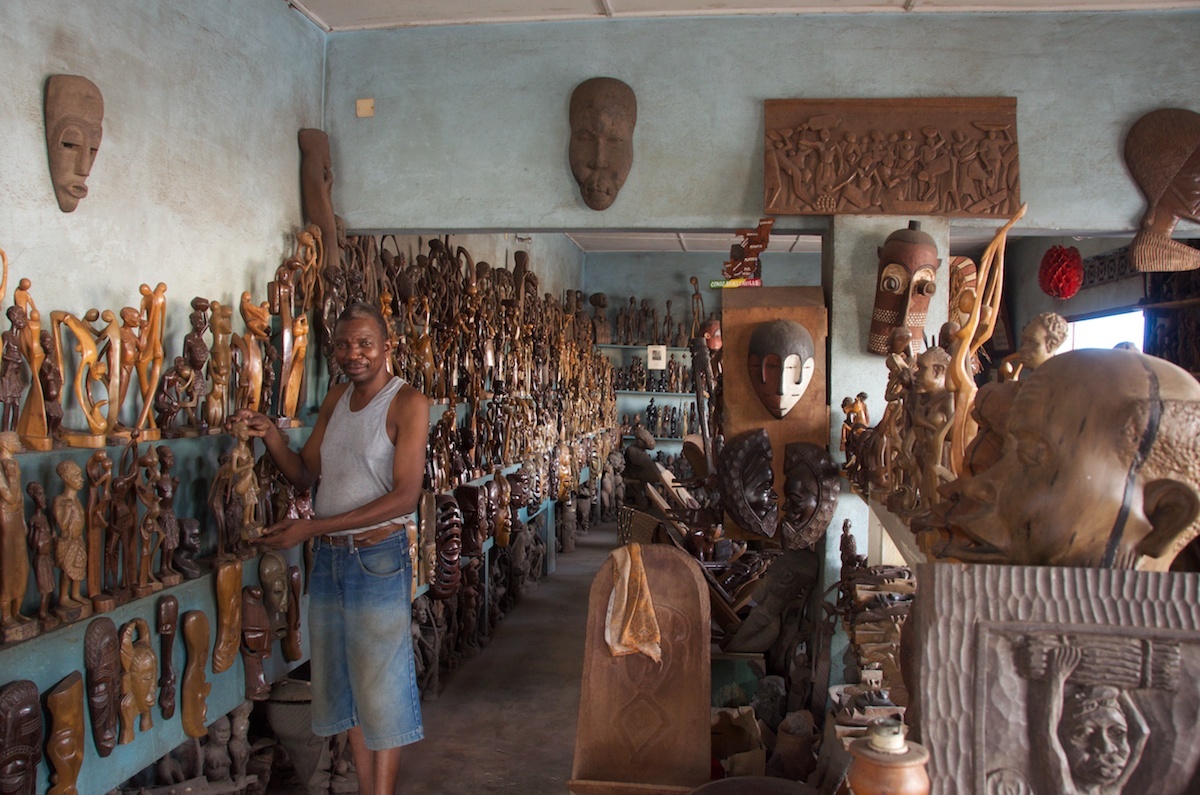 photo: iero blog
A specialist in woodcarving, the "Konongo" gallery is run by one of the first Congolese sculptors, the artist Konongo Benoît, surrounded by his sons who do the same work.
The gallery is unique in its kind for its artistic works, it operates with great finesse traditional and contemporary sculpture. The beauty of the works that exist, attracts many admirers.
[Rond point Bifouiti, Makélékélé]
ART KINTUADI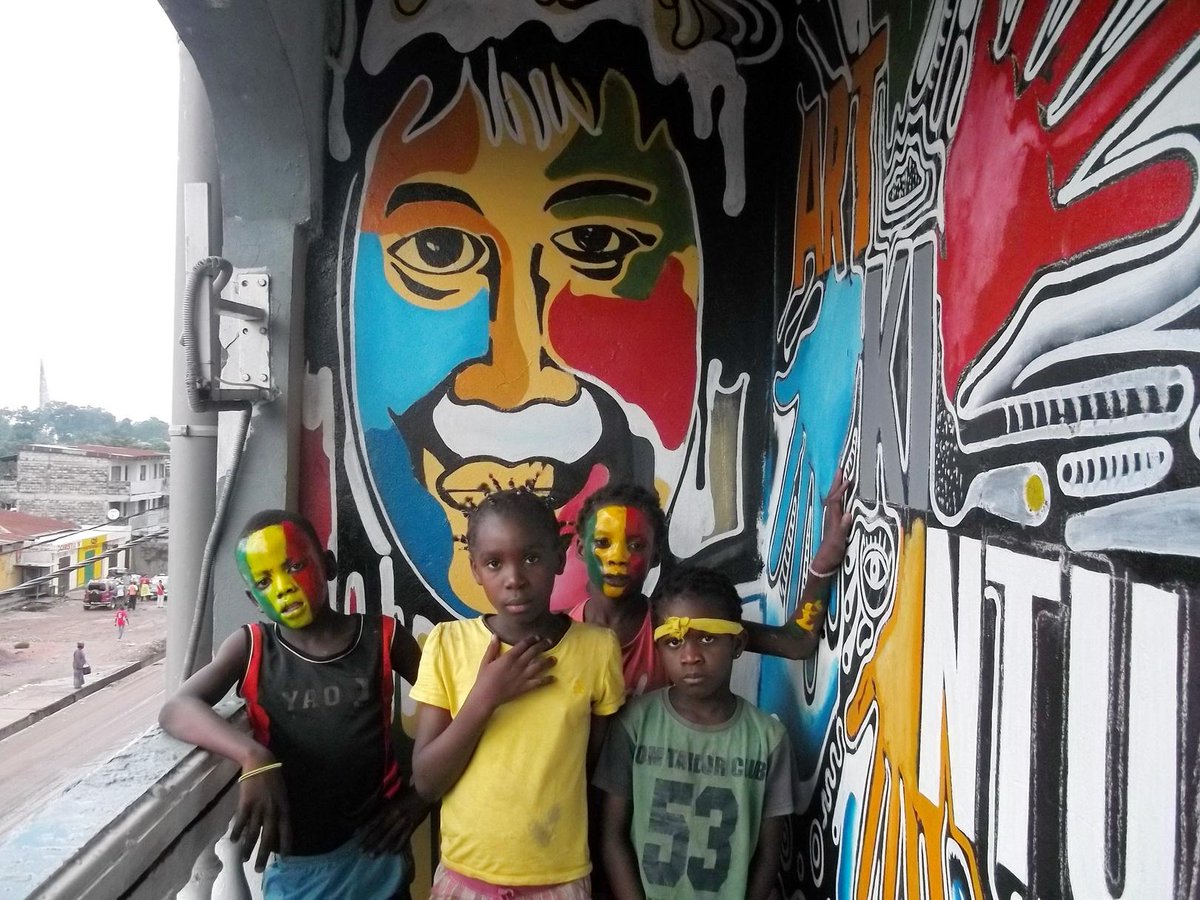 The Art Kintuadi collective brings together five lovers of painting. It is a space for creation and exhibition of Art promoting Congolese Contemporary Art by hosting workshops, having a permanent Art gallery, finding exhibition places for artists.
[25 avenue Simon-Kimbagu, Makélékélé]
Follow them
here
.
Great news for all Art's lovers living outside the African continent, Wenzé Na Bisso is an online market where you can shop original African paintings. Visit the shop and you can also subscribe to the newsletter to get discounts and news about sales.
contact@wenzenabisso.com / @wenzenabisso
Next time you visit Brazzaville, make a stop to those places and let me know your thoughts in the comments.
Read my article about Congolese Art here.